The Grapple Den Wrestling Party Returns!

Friday, June 7, 2019
8 pm - 12 midnight
Midtown, Manhattan, NYC

After years away, New York City's Grapple Den Wrestling Party has returned!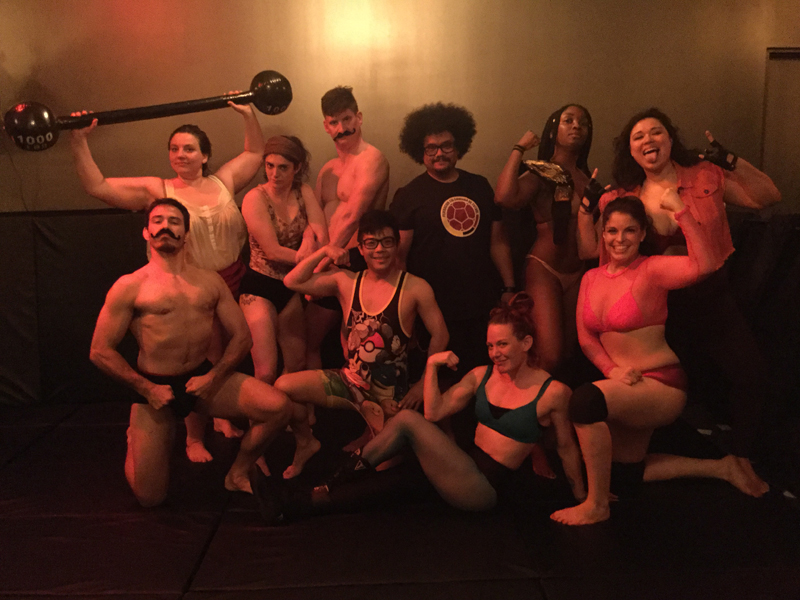 Thank you to everyone who attended our June 7, 2019, Grapple Den revival party. Our 1890s vs 1990s party staff and hosts thank you all and look forward to more nightlife wrestling adventures in the future! Our planners are currently considering another event for September 2019.

In the meantime, please feel free to follow us on Twitter for news and updates:

---
A wrestle-based party of sweaty and/or costumed bouts, where participants ask each other to "dance" down on the mats.
An evening spectacle of friendly matches and thematic antics.
A chance to throw down! ...or to simply recline and watch the action unfold.

Grapple Den is a neutral meeting ground for fun-seeking grapplers and wrestling fans of all shapes and sizes. Our parties are open to people of all genders and experience levels, 18 years and older. The mats are the dance floor. Party-goers wrestle well into the evening, participating in one-on-one matches and multi-way rumbles. [More General Info]

And now, how about some navigational links: